Experience Mental Excellence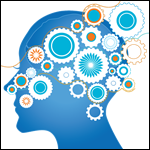 A question for you — Would you consider mental sharpness an important quality?
Dr. Jill Ammon-Wexler here. Everything you think, say or do all starts in the same place — as an electrical signal in your brain called a brainwave. Your past, your present, and your future potential all live in your physical brain — and then express in your mind.
So … is mental sharpness an important thing? Yes, if you want to literally be all you can be!
I have developed a 3-month intensive mind power multi-media training program — The QUANTUM MIND — based on what I have done for over 45 years with my personal  clients. The end goal of the program is to guide you in developing the mind power found in such high achievers as elite athletes, self-made millionaires, and remarkable leaders from allwalks of life.
You can learn more here: Click Here to view the video!
Posted by Jill Ammon-Wexler.
Amazing Solutions